Dedicated to Fairness for Our Community for More Than 14 Years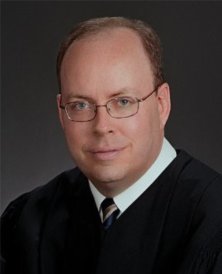 Dallas County Neighbors,
I consider it the highest honor and privilege to be a part of the civil justice system as your Judge of the 68th District Court of Texas. I cannot remember a time in my life when I was not involved in some form of community service, from my college days with the Young Democrats, to getting involved in homeowners and neighborhood associations in Dallas when I started my family here, to making my first successful run for public office in 2006.
I have now presided over the 68th District Court since 2007, and it is a responsibility I take very seriously. The public trust in the judiciary - in its fairness, objectivity and efficiency - is fundamental to our society and what it means to live in free country of rights and ideals like justice and equality. I have been honored to receive a number of awards during my tenure. Most recently, I was named Trial Judge of the Year in 2018 by the American Board of Trial Advocates Dallas Chapter. In 2017, the Dallas Women Lawyers Association recognized me as the Outstanding Jurist of the Year. Also, in 2016, I was deeply honored to be awarded the Hon. Cleo R. Steele Committed Mentor Award by the J.L. Turner Legal Association.
Throughout my service on the bench, I have genuinely sought to not only be the best judge I can be, but also to envision ways to help the community and provide opportunity to others who are intested in the law. I have remained active in the community in many ways, from mentoring mock trial teams and presiding over mock trials, to providing court internships to hundreds of law students, to participating in countless panels, CLEs and events for legal professional organizations in our area and beyond. I never tire of learning from my peers and colleagues, or sharing what I know with someone with a budding interest in a legal career.
As I seek re-election in 2022, I pledge to continue administering the 68th District Court with the highest standards for fairness, objectivity, preparedness and efficiency. I hope to earn your vote and support once more.
Sincerely,
Hon. Martin Hoffman
Presiding Judge, 68th District Court of Texas